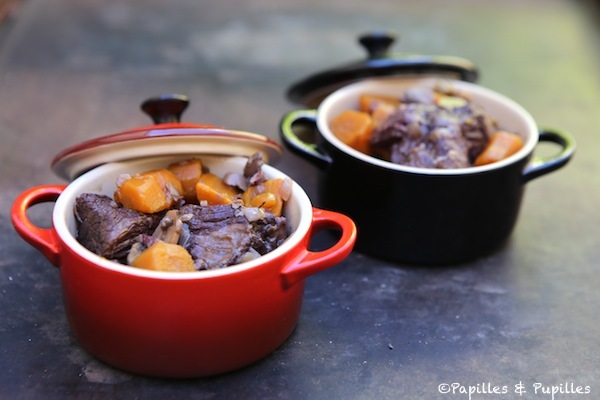 What's more comforting than a stewed dishes in winter, accompanied by a glass of wine!
We invite you to associate Château Brown Rouge 2011 with a delicious beef bourguignon.
Our vintage 2011 is good to drink now, you will appreciate its fruity expression and the finesse of its tannins with beef bourguignon.
Recipe
Find all the details of the recipe of beef Bourguignon with mushrooms and carrots on Papilles & Pupilles, the famous culinary blog of Anne Lataillade!