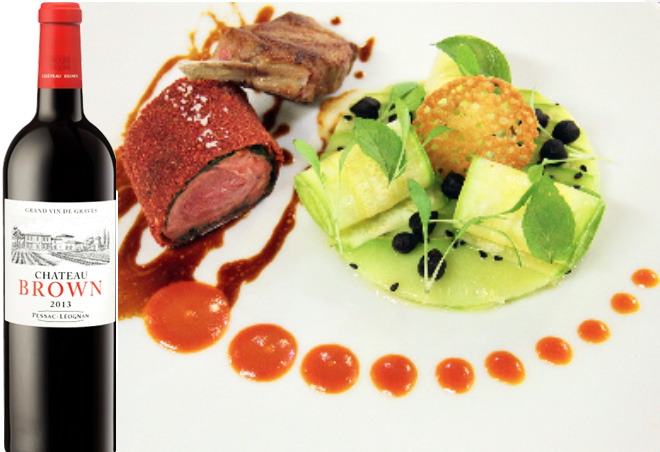 « If I were pairing this wine with a dish on our new restaurant menu, I would choose a rack of Lozère lamb rubbed with harissa, roasted and served with courgettes, as this is an extremely colourful summer dish enhanced with a sparing touch of spice."
Daniel Pires, Sommelier, Restaurant Laurent in Paris, in july 2015.
« Tasted in the middle of summer on the Restaurant Laurent terrace, Château Brown 2013 immediately charmed with its garnet red appearance with hints of purple, dense and bright. The bouquet is expressive and fun with black fruit notes such as blackcurrant and blackberry. This is followed by a light scent of violet which brings a very harmonious floral touch. The wine is lively, well balanced and full of freshness in the attack, with the return of the rich, very ripe black fruit notes, present yet delicate tannins, and a touch of black pepper which makes this a wine with great future promise. »
Bon Appétit !