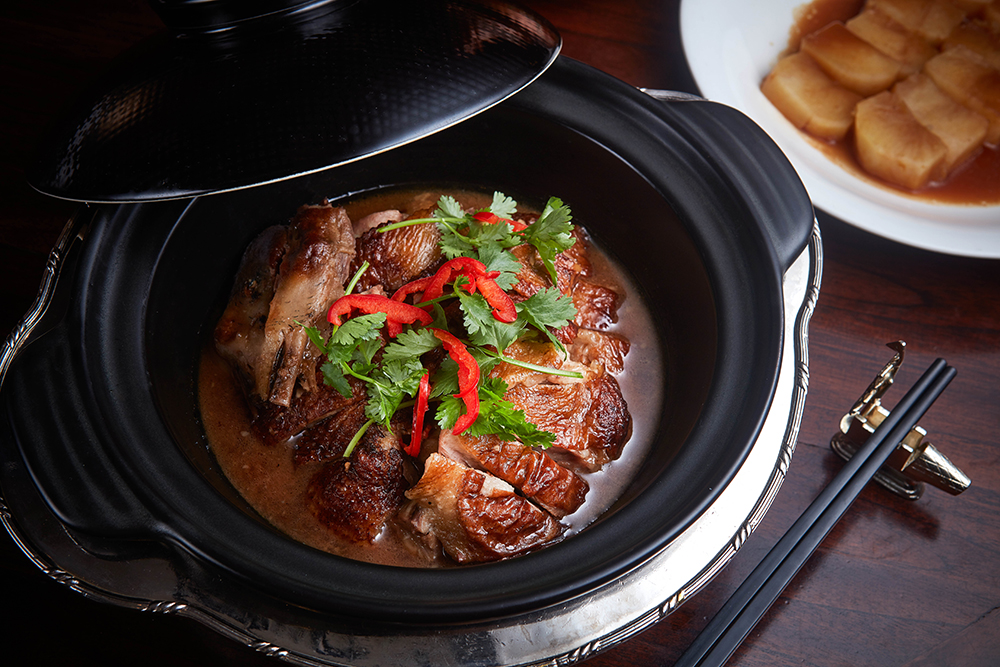 With such a complex and structured wine, I would pair this with the stewed goose with plum in a clay pot: our signature Chinese dish at Spring Moon, The Peninsula Hong Kong's Michelin-starred Cantonese restaurant. The fruitiness of the wine perfectly matches the concentrated flavours of the sauce while at the same time balancing the meatiness of the goose, for an elegant pairing on the palate.
Kay Man, Head Sommelier at Peninsula hotel in Hong-Kong in June 2017.
« This 2015 Chateau Brown wine has a bright ruby lustre. With aromas of ripe fruits such as dark cherry, prune this wine exhibits hints of blackcurrant that conjure up the hot dry summers in Pessac before the rains in late July.  On the palate, this wine shows up both hot and sweet spices, including white peppercorn and, at the same time, a hint of cinnamon in the backbone. This is a dry and full-bodied style Pessac red with very structured tannins, woody notes and also vegetal aromas like bell pepper ». Kay Man, Chef Sommelier.
Bon Appétit !