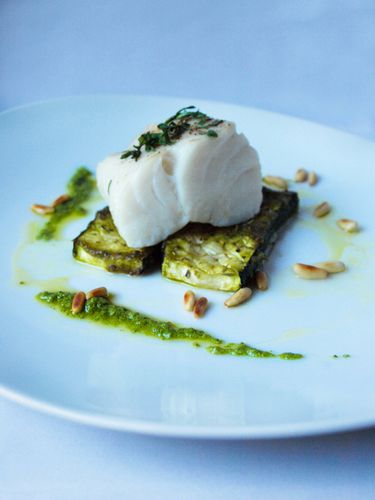 Summer is coming to an end but rosé wine should not disappear from our tables.
Discover Château Brown Rosé 2017 with a fish dish : Cod and zucchini with pesto. The pesto sauce gives all the originality to this dish!
The aromatic palette of our rosé and its lively acidity will subtly accompany the intensity in aromas and herbaceous flavors of this sauce.

Ingredients for 4 persons:
· 4 cod
· 2 zucchini
· Some basil leaves
· 2 tablespoons of pine nuts
· 1 tbsp of rosemary
· 4 tablespoons of homemade pesto
· Olive oil
· Salt and pepper
Recipe:
Find all the details of the recipe on the blog « The Delights of Marina« 
Marina has a passion for cooking, it's not only a passion it's also her job. A blog to discover !