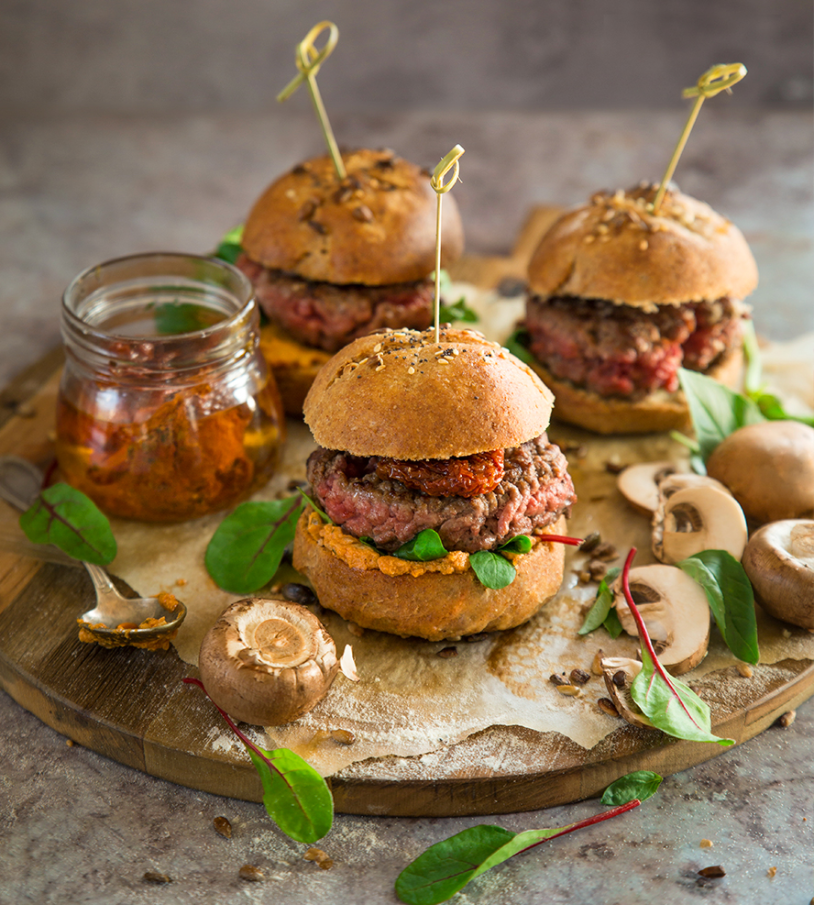 It's summer and it's the perfect time to enjoy a glass of Château Brown Rosé!
Enjoy our rosé with a Spanish recipe: burgers with red pepper's cream and goat's cheese!
You will appreciate the aromatic and subtle expression of our rosé with this dish.
Ingredients for 6 persons:
– 6 beefburgers
– 6 small ciabatta breads
– 2 hearts of lettuce
– 1 small jar of sun-dried tomatoes
– 6 slices of chorizo
– Salt and ground pepper
– Some pickles
– 1 small jar of homemade red pepper's cream with goat cheese
For red pepper's cream:
– 3 red peppers
– 80 g fresh goat's cheese
– 1 pinch of chilli
– 2 tablespoons of olive oil
Recipe:
Find all the details of the recipe on the french food blog "Fraise & Basilic »! This blog, directed by Sandrine artistic director and culinary photographer, is a sublime invitation to cook.
Bon Appétit !