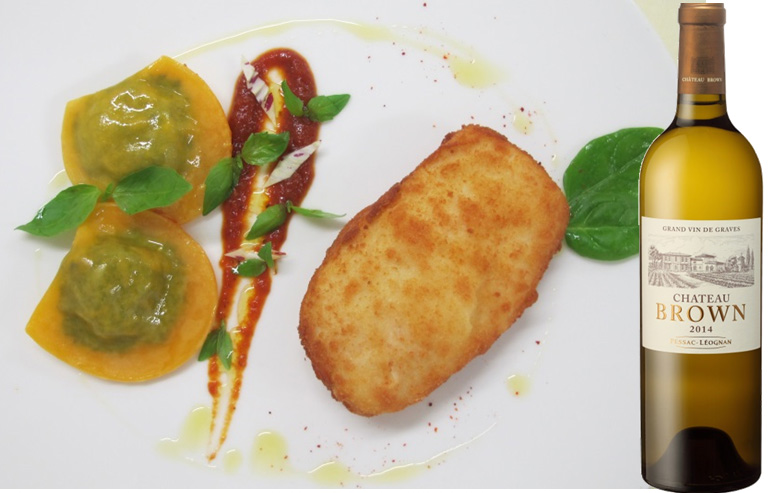 To go with this wine, I suggest our Milanese-style medallion of veal with ricotta ravioli in a tomato and fresh oregano cream: the tender meat and fresh cheese flavour will provide the perfect match for the aromatic power of this Château Brown White.
Benoit Castillon, Head Sommelier at Hôtel du Palais in Biarritz in february 2016.
« Light yellow in colour with pale gold tints, this is a brilliant, perfectly limpid wine. Brown White charms the nose right away with its notes of vine peach and pear, followed by a Sauvignon Blanc hint of box-tree, not to mention the toasted barrel flavours and rich Semillon character. The delicate alchemy between the ripeness of the grapes and the time spent in barrels has shaped a highly expressive wine that is dense, rich and beautifully balanced. It even springs quite a surprise with its almost Rhone-like style ».
Bon Appétit !