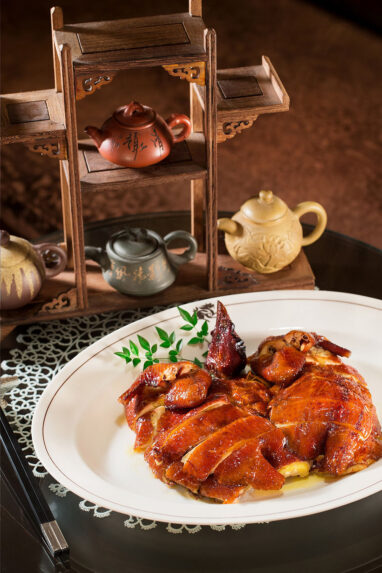 With its well-rounded complexity, weight and texture, I would love to pair this wine with some of our signature Chinese dishes at Spring Moon, The Peninsula Hong Kong's fine Cantonese restaurant, such as chicken smoked with tea leaves, or wok-fried style lobster lightly glazed in its own jus; for a creamy, oaky counterpoint to these much-loved dishes.
Kay Man, Head Sommelier at Peninsula hotel in Hong-Kong in november 2016.
« This 2015 Chateau Brown has a pale lemony yellow colour and is a lighter style of wine. With pronounced white florals and citrus aromas, as it airs, this wine exhibits ripe pear with a hint of vanilla and sweet spice. On the palate, it is medium-bodied with a fresh acidity, making it a lively, dry Bordeaux white. This ripens into nuttier, toasty notes as you enjoy it further. Also, because of the proportion of the Semillon, this wine exhibits a delicious balance with fruity apricot undertones. I look forward to seeing this wine develop with a bit more age, to further enhance its intensity ». Kay Man, Chef Sommelier.
Bon Appétit !