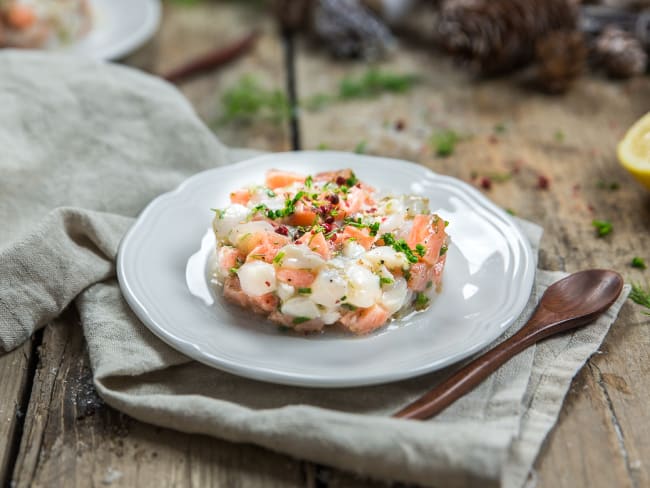 Fancy a Château Brown White?
It is good to cook in autumn! Season of mushrooms, chestnuts, pumpkins … And scallops!
Discover a delicious recipe to enjoy with a glass of Château Brown White 2015: scallop and salmon tartar.
You will appreciate the lively and fruity expression of our great white wine with this meal.
Ingredients for 4 people:
Salmon – 400g
Scallops – 250g
Olive Oil, Lemon Juice, Chives, Dill, Pink Berries and Sesame Seeds
Recipe
Find all the details of the recipe on the food blog « Cuisine moi un mouton ».
Enjoy your meal and your wine!