This summer you will find Château Brown in La Vinothèque display, beautifully presented in its biodiversity setting.
The display window of Vinothèque, an iconic wine merchant in the heart of Bordeaux, will feature a jeroboam amid an illustration showing the estate and Château Brown's biodiversity.
To celebrate the 10th vintage with Jean-Christophe Mau at the head of the estate, this display is an invitation to discover or rediscover the estate's history, wines and above all environment. Just a few kilometres from Bordeaux, Château Brown is a family estate which sets particular store by producing high-quality wines whilst respecting the surrounding biodiversity.
This creation will also give you a foretaste of some changes you will be seeing to our labels for the 2016 vintage – watch this space…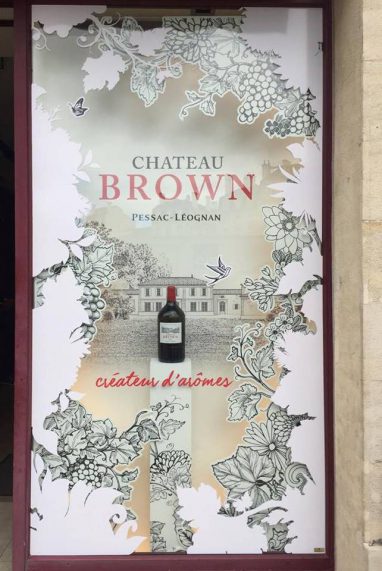 Display and artwork by Christmas Cie and Exceptio